WELCOME TO ONYXKING WIKI!
FEATURED CHARACTER: MARIO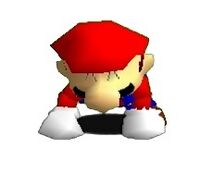 Mario is one of the three main characters and a plumber who lives in the castle. He usually hangs out with his best friend SMG4 and his new friend OnyxKing67.
While obnoxiously stupid at times, Mario almost acts like a normal person most of the time.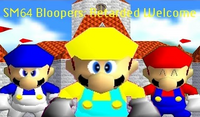 A Retarded Welcome is the 1st blooper that OnyxKing67 made. This episode is the first episode of the Season 2014.
In this blooper, OnyxKing visits Peach's Castle to meet Mario and SMG4, but everyone in the castle strangely scared of him. Due to this, SMG4 and Mario puts a stop into this
ABOUT ONYXKING
OnyxKing67, who prefers to go by just OnyxKing, (born March 6, 1998) is a YouTuber who makes Super Mario 64 videos just like SuperMarioGlitchy4. He is half Italian.

POLL
Which episode of the Revenge of Zelus Arc do you like the most?
ONYXKING QUIZ
Try out your OnyxKing knowledge in this Quiz.
NOTE: The quiz wasn't done created yet.
Community content is available under
CC-BY-SA
unless otherwise noted.